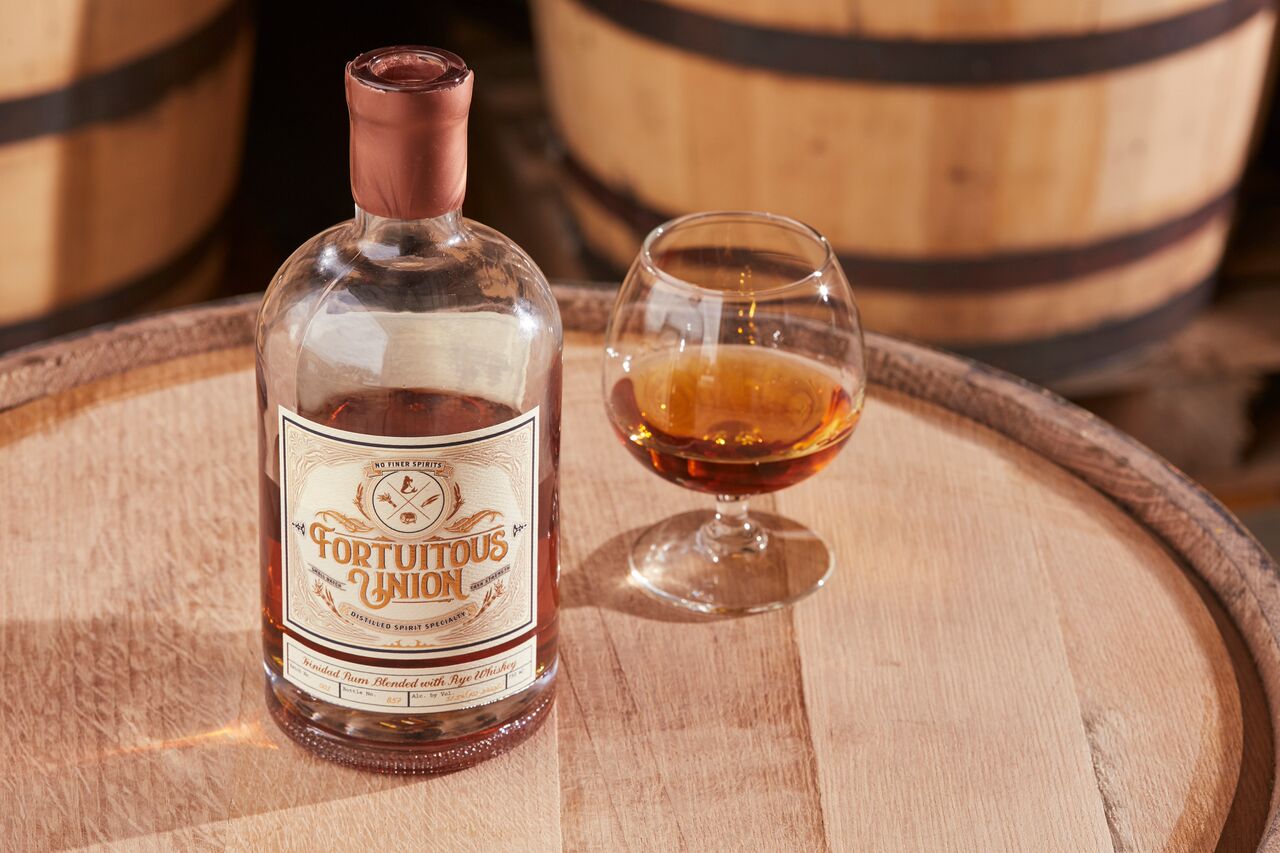 blended by good fortune.
Bottled by us.
Rye grains
Barrel-proof rye whiskey sourced from the United States.
Mermaid's luck
Blend of rum and rye whiskey finished in Kentucky bourbon barrels.
Sugarcane
Aged rum sourced from the best sugarcane-growing regions.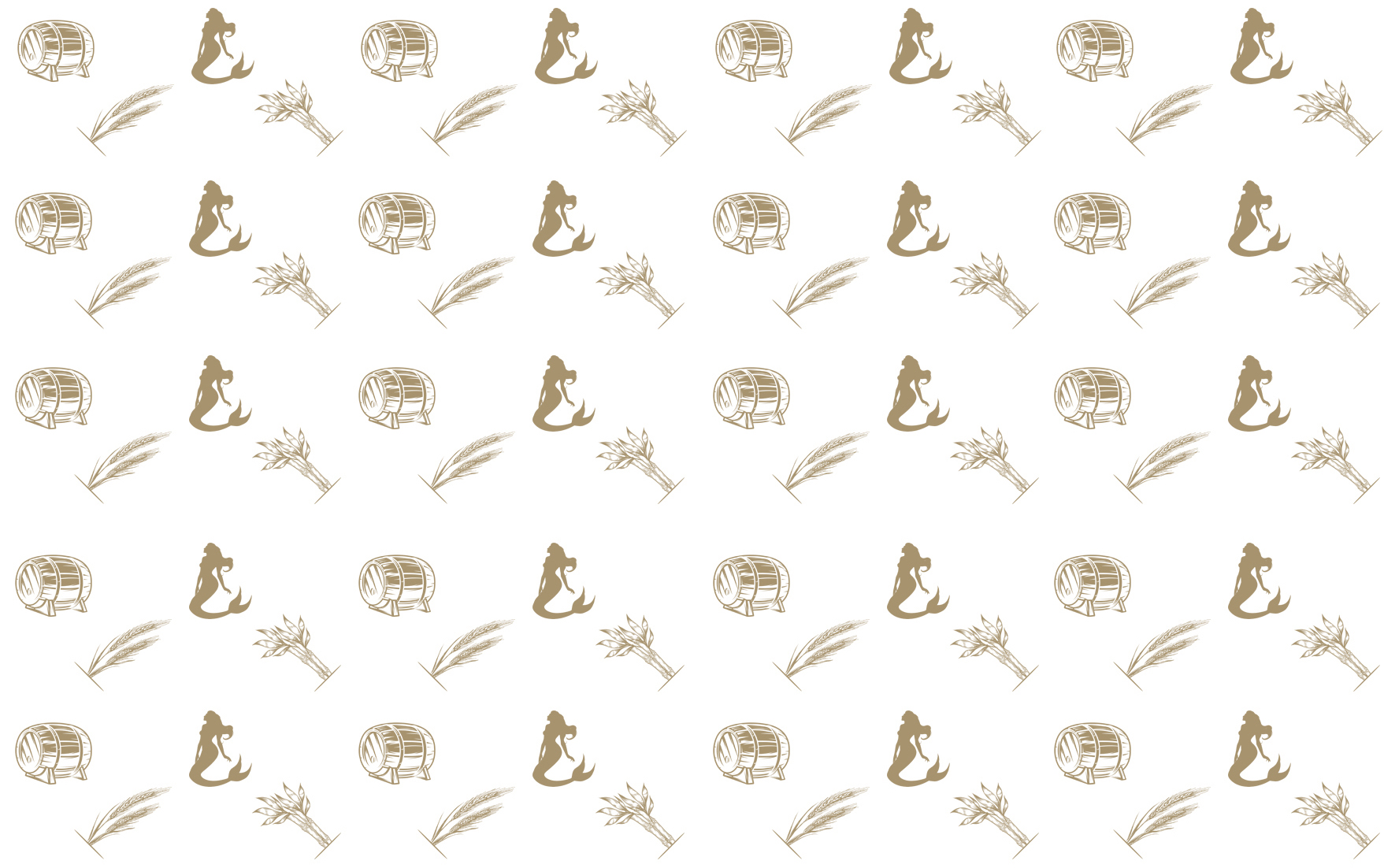 An award-winning Small batch blend of rum & rye whiskey.
Batch No. 1: Kentucky bourbon barrel finished 12-year-old Trinidad rum together with cask strength rye whiskey. 103 proof.
We've spent years planning a product that's uniquely different from any other spirit, yet rich with the craft of Kentucky distilling. We got way more than we bargained for when our 12-year-old Trinidad rum—finished in Kentucky bourbon barrels—was inadvertently mixed with barrel-proof rye whiskey. While we didn't plan to blend these two wonderful spirits, the outcome was fortuitous, to say the least. The inaugural batch of Fortuitous Union, an accidental blend of 12-year-old Trinidad rum (with no additives) and 5-year-old rye whiskey, promises to be one of the most unique and flavorful spirits on the market. This rare, speciality spirit combines the finest qualities of rum with the trusted edge of barrel-proof rye whiskey. We hope you enjoy Fortuitous Union as much as we do.

—Jordan Morris & Turner Wathen, Founders
BATCH NO.1 TASTING NOTES
1650 bottles | Proof: 103° | ABV: 51.5%
Appearance: Honey amber
Aroma: Butterscotch, cinnamon, clove, coffee.
Palate: Seasoned oak, vanilla, maple syrup, citrus.
Finish: Toasted almond, vanilla, seasoned oak, tea leaves.
cocktails
We've done a lot of recipe testing around here. Fortuitous Union is best enjoyed neat, but works beautifully in classic cocktails.
2018 San Francisco world spirits competition
Silver Award Medal Winner

Luck on your side?
Locate Fortuitous Union near you.